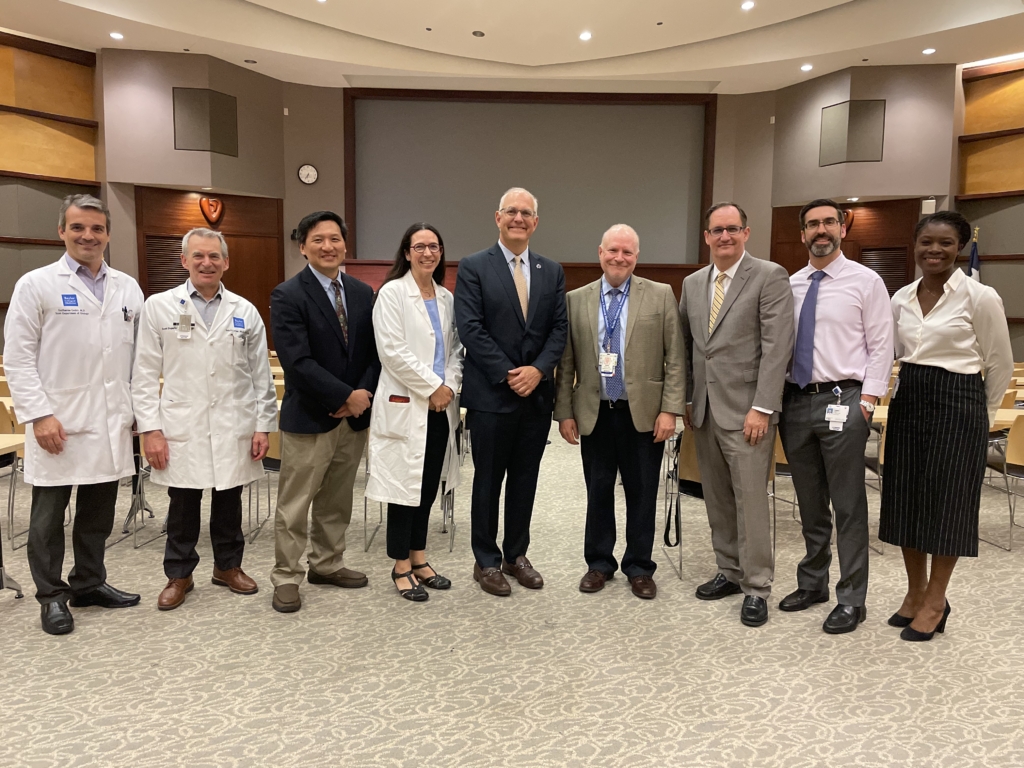 Scott Department of Urology welcomed Michael Stifelman, M.D., for the Ada Mae and Walter J. Wolf, M.D., Memorial Lectureship
The Scott Department of Urology hosted its 30th Annual Ada Mae and Walter J. Wolf Memorial Lectureship in May, welcoming this year's visiting lecturer Michael Stifelman, M.D., Hackensack University Medical School professor and chair of Urology, Hackensack Meridian Health Director of Robotic Surgery and John Theurer Cancer Center Director of Urologic Oncology.
The two-day event included lectures along with various small group discussions with faculty and residents. Dr. Stifelman began his lectureship with a talk titled "Use of Robotic Reconstruction to Manage Upper Tract Urological Complications" on May 16 at Baylor St. Luke's, where he shared case studies involving the treatment of upper tract urological complications that were resolved using robotic surgery, as well as data supporting the use of robotic surgery.
On May 17, Dr. Stifelman joined the Scott Department of Urology for Grand Rounds, where he delivered a talk titled "HMH Experience With Single Port Robotic Surgery, Lessons Learned From 1,000 Cases." The lecture touched on the state of single port robotic surgery in urology today and how it can impact the field moving forward.
The Wolf Memorial Lectureship was established to support visits by distinguished physicians and scientists to the Scott Department of Urology. Walter J. Wolf, M.D., joined Baylor College of Medicine as voluntary faculty in 1957 after completing a residency in urology at the Baylor-affiliated teaching hospitals. He practiced medicine in Houston for 35 years, founding the Urology Clinic of Houston. Ada Mae Becker married Dr. Wolf during his internship at what was formerly Jefferson Davis Hospital. Mrs. Becker graduated from the University of Houston and worked in library science and real estate.