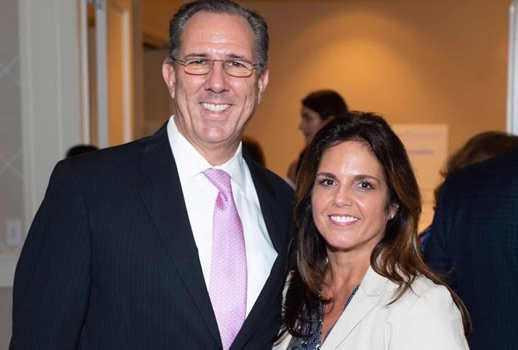 How did you become involved with Baylor College of Medicine's giving society, The Partnership, and why do you give?
I was introduced to The Partnership by a close friend and outstanding Baylor advocate, Lloyd Kirchner, who invited me to an educational luncheon on pain management. I was fascinated by the opportunity to listen to a leading medical expert in this field and impressed by the time allotted for Q&A. I began volunteering with The Partnership through Baylor's annual 5K Wellness Race/Walk and Food for Finals, and I began giving to Baylor after the luncheon "Solutions for Global Health Challenges," where I learned more about Baylor's research efforts, community health services and overall vision.
How have you benefitted from your participation in The Partnership?
I have met some wonderful and dedicated people from my affiliation with The Partnership Board and through volunteering. In addition to learning about Baylor and its students and programs, I have learned so much about the Baylor health system and its many areas of patient care ranging from allergies and emergency medicine to pre-existing health conditions and preventative care.
What is a memorable experience you've had with The Partnership?
I had an opportunity to attend the Baylor Simulation Lab's Grand Rounds, taking part in hands-on simulation scenarios with procedures such as drawing blood and tracheal intubation. The Simulation Lab is designed to train medical specialists like gastroenterologists and surgeons, and students in surgical residency learn to use minimally invasive surgical tools and robotics.
What would you tell others who are thinking of donating or volunteering as part of The Partnership?
Baylor is known for its excellence in education, research and patient care, and there are many impactful ways to give to students, faculty, patients, medical breakthroughs and important initiatives, like the development of a COVID-19 vaccine for global access. Many of the doctors at Texas Children's Hospital, the Michael E. DeBakey Veteran's Affairs Medical Center and Ben Taub Hospital are Baylor physicians, so donations are amplified throughout the community. The Partnership has many meaningful volunteer events, such as Food for First Responders and Food for Finals.
Learn more about The Partnership.
Help us power the future of health.