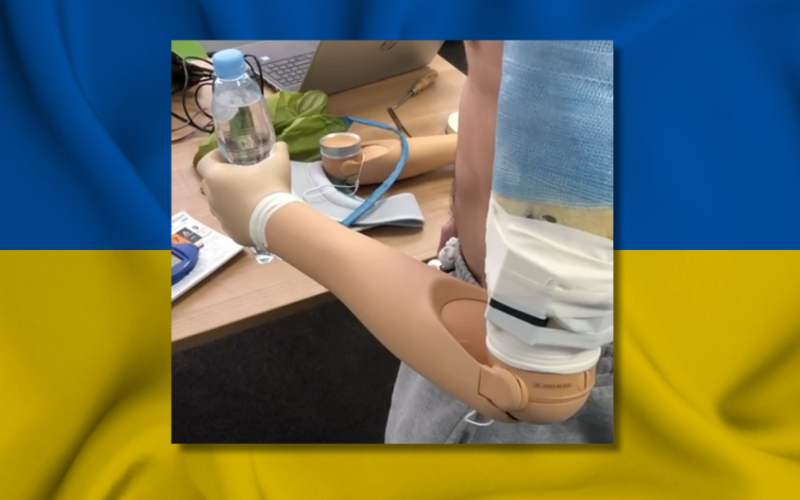 Partnering to provide care and rehabilitation services for wartime victims in Eastern Europe
Since February 2022, when Russia launched a full-scale invasion of Ukraine, millions of individuals have been displaced, thousands of buildings and homes have been destroyed and Ukraine has suffered more than 125,000 casualties, including soldiers, civilians and children. Citizens have experienced emotional, physiological and psychological trauma in addition to polytrauma – injuries to multiple body parts or organs – and major limb amputations, and hundreds of individuals are still in need of mental health, orthotic and prosthetic care.
To help provide care for these wartime victims, leaders from Baylor College of Medicine, the Ukrainian National Guard, the Polish government and the Alliance for Innovation collaborated to establish rehabilitation centers of excellence for polytrauma on the Poland/Ukraine border last year. Baylor's Jared Howell, M.S., CPO, LPO, FAAOP, director of the Center for Prosthetic and Orthotic Care and Clinical Innovation and assistant professor in the H. Ben Taub Department of Physical Medicine and Rehabilitation is leading this effort with his colleague Peter Lim, M.B.B.S., a professor in the Department.
Mr. Howell, Mr. Lim and other rehabilitation specialists at Baylor have partnered with prosthetists and orthotists from Poland and Ukraine, including providers from rehabilitation centers such as the Superhumans Center, the UNBROKEN Rehabilitation Center and the Polytrauma Center of Excellence, to develop standards, provide training and create long-term care models that enhance and expand care to vulnerable populations in Eastern Europe.
"This project is designed to create both capacity and availability of prosthetic and orthotic care in a region that has not had the people or the means to provide it," Mr. Howell said. "It also empowers a local team to make a lasting change in their own communities and develop skills that transfer into sustainable careers."
Initial plans for the centers began last summer. The centers successfully provided treatment and prosthetics to its first group of Ukrainian soldiers last fall. At these facilities, soldiers and civilians can receive prosthetic and orthotic care in addition to comprehensive clinical care for polytrauma, including rehabilitation, psychological care, physical medicine and targeted therapies. A contribution from the Ben Taub and Henry J.N. Taub Foundation to Baylor's H. Ben Taub Department of Physical Medicine and Rehabilitation helped make this project possible.
Help us power the future of health.