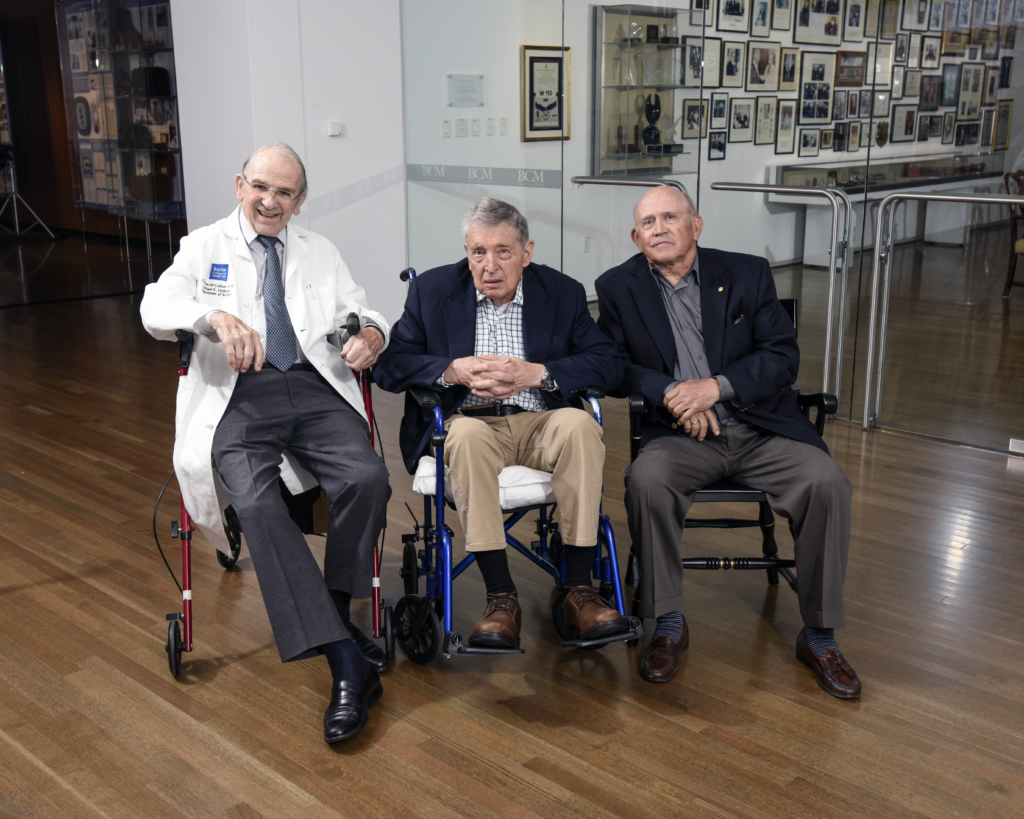 DeBakey's legacy lives on through Foundation's contribution to the new Lillie and Roy Cullen Tower
Renowned surgeon Michael E. DeBakey, M.D., played a pivotal role in transforming Houston into a global hub for biomedical research and education. Through his groundbreaking innovations in cardiovascular surgery, he impacted the lives of countless patients.
The foundation Dr. DeBakey established in 1961, The DeBakey Medical Foundation, has donated $12 million to continue his legacy of impacting education and revolutionizing healthcare through the construction of Baylor's next-generation medical school home, the Lillie and Roy Cullen Tower. It is a fitting contribution, since Dr. DeBakey also was an exceptional educator who mentored and trained thousands of medical students, as well as General and Thoracic Surgery residents and Vascular Surgery fellows, during his long and distinguished career at Baylor College of Medicine. Serving as chair of the Department of Surgery and later as president and chancellor of the College, he instilled his knowledge and values in generations of healthcare professionals.
"Dr. DeBakey held high expectations for his students, and The Cullen Tower embodies his legacy of excellence, which will inspire further generations of Baylor students to strive for greatness while advancing medical knowledge and providing compassionate care to patients," said H. David Short, III, M.D., president of The DeBakey Medical Foundation. In addition to being an alumnus of Baylor College of Medicine class of 1973, Dr. Short completed General and Thoracic Surgery residencies at Baylor before joining the faculty in 1982.
Scheduled to open in 2026, The Cullen Tower will be one of the largest and most advanced medical education buildings in the country. The seamless integration of education and research within the tower will provide students with valuable hands-on experience in a highly collaborative environment. The building will feature active learning opportunities through a state-of-the-art anatomy lab, teaching labs and simulation center.
With its proximity to Baylor St. Luke's Medical Center, the Jamail Specialty Care Center, the DeBakey VA Medical Center and the TMC Helix Park, The Cullen Tower will provide learners with an unparalleled training experience and help shape the future of healthcare. To learn more about the Lillie and Roy Cullen Tower, visit give.bcm.edu/cullen-tower