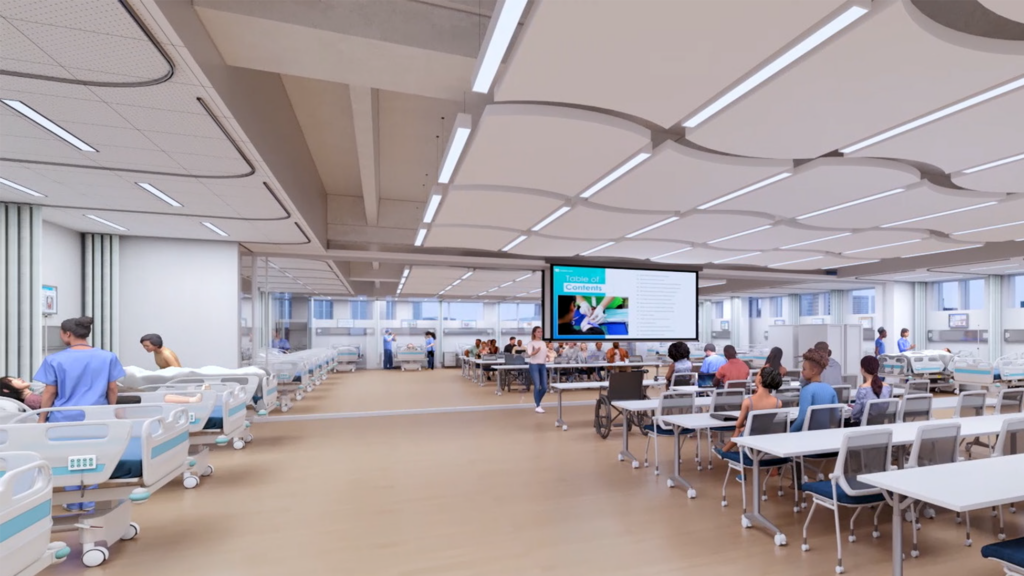 The Huffington Foundation supports Baylor's next-generation medical school campus
Ambassador Roy M. Huffington, a visionary leader and trailblazing entrepreneur, made an indelible mark on the energy industry through his innovative thinking, strategic acumen and commitment to global progress. As the founder of numerous successful energy companies and a passionate philanthropist, the late Mr. Huffington's legacy continues to shape the world of medical education and research.
In keeping with Mr. Huffington's commitment to education, the Huffington Foundation, which he and his wife, Phyllis Gough Huffington, established in 1987, recently made a momentous contribution of $10 million to Baylor College of Medicine.
Five million dollars of their gift was allocated toward the construction of the Lillie and Roy Cullen Tower, Baylor's new state-of-the-art facility that will serve as a hub for enhanced biomedical education, cutting-edge research and medical advancements. 
As a longtime Baylor Board member, Mr. Huffington knew firsthand the pivotal role that the College played in advancing medical knowledge and training the next era of healthcare professionals.  
Subsequent generations of the Huffington family have continued to actively support the College's endeavors. Terry Huffington, a trustee of the Huffington Foundation and an emeritus Baylor Board member, has embraced her role in carrying forward her family's philanthropic values.
"Throughout their lives, my parents remained dedicated to philanthropy, providing support to numerous educational and research initiatives at Baylor," Ms. Huffington said. "I am confident they would have been pleased to witness this next chapter of Baylor's growth and development."
In addition, the Huffington family's philanthropic contributions resulted in the establishment of significant programs like the Huffington Center on Aging, which remains a testament to their enduring commitment to improving communities and advancing knowledge. Their generosity continues to yield positive impacts on a wide scale.