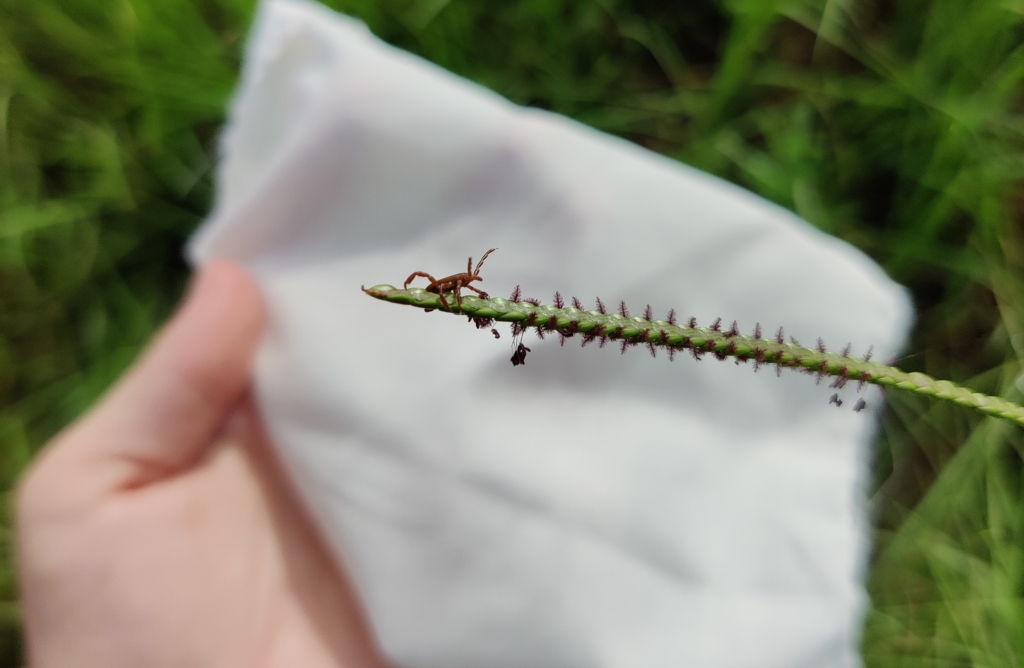 Baylor scientist studying troublesome ticks in Texas counties
The 2023 summer was Earth's hottest on record, according to scientists at NASA's Goddard Institute of Space Studies in New York, and general warming over the years from climate change is not just affecting our personal comfort, it's also helping to spread diseases.
As temperatures rise, invasive species move into new areas that were previously uninhabitable. One such critter on the move is the tick. Recent media coverage has focused on the lone star tick and its propensity to carry a molecule that can render an infected individual allergic to red meat. Lone star ticks had been confined to the South, but they are migrating and now also infecting people in the Northeast and New England for the first time.
Sarah Gunter, Ph.D., assistant professor of Pediatrics – Tropical Medicine, with support from the Robert J. Kleberg, Jr. and Helen C. Kleberg Foundation, is taking a citizen-science approach to collecting Texas ticks and then analyzing them for dangerous pathogens. Teaming with the Texas Department of State Health Services and the Texas Parks and Wildlife Division, Dr. Gunter is getting the word out that Baylor College of Medicine wants any ticks that hikers, hunters and outdoors enthusiasts come across. Texans who encounter ticks on themselves, their companion animals or hunted animals are encouraged to submit the specimen to Dr. Gunter's lab via instructions on its website.
Dr. Gunther and her team will analyze the harvested ticks for pathogens of interest. This data will be used to track pathogens and warn state health officials of impending public health concerns, especially in terms of better recognition and diagnosis of tick-borne diseases.
"Understanding where and when ticks are present, as well as what pathogens they may be carrying is critical for informing area clinicians, developing public health infrastructure, and ultimately keeping Texans safe from disease," Dr. Gunter said.
The Gunter team will also develop a real-time map of tick frequency and occurrence in Texas counties. As the ticks continue to move, and as the climate continues to change, it will be critical to stay a step ahead of our disease-carrying, eight-legged friends.
How to submit a tick for testing
Found a tick that you would like to submit for testing? Please follow the instructions below.
1. Carefully place the tick in a plastic bag or small container (e.g. a pill bottle with the label removed) 2. Complete and print the short survey
3. Send the sample and survey by mail to:
Texas Tick Project 1102 Bates Ave suite, Suite 330 Houston, TX 77027
*If you need help covering mailing cost, please email the Texas Tick Project at texastickproject@bcm.edu.