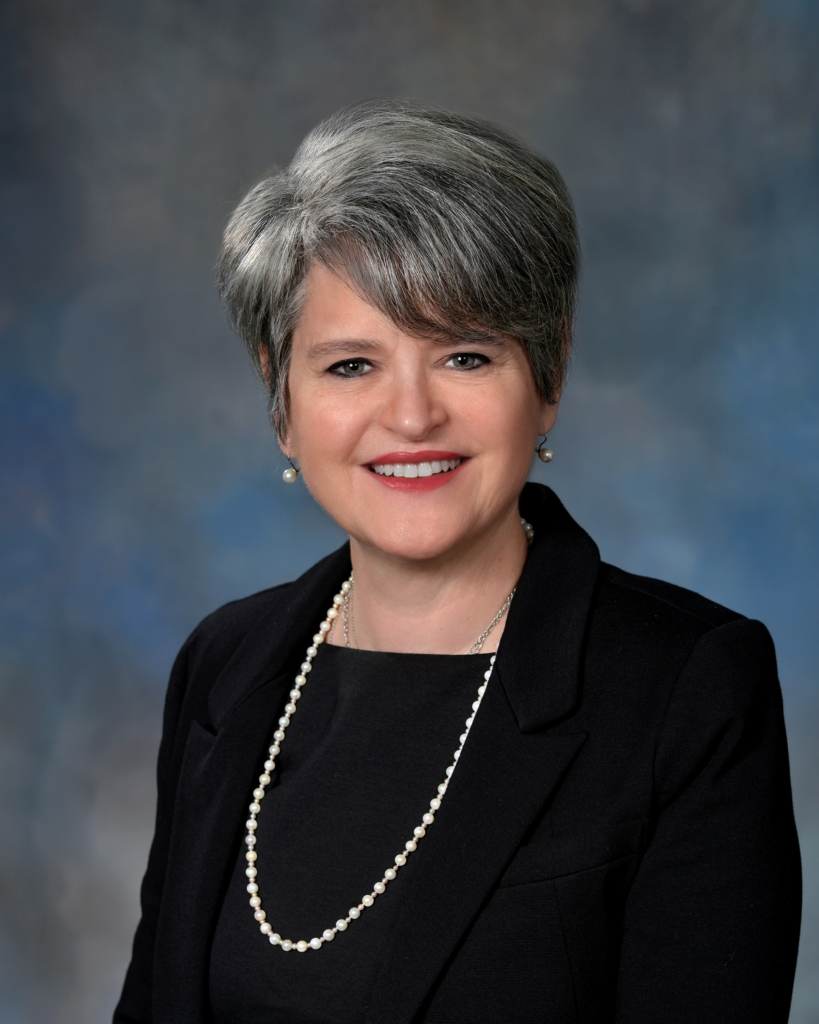 Dr. Ida Orengo charts exciting new course for Baylor's Department of Dermatology
Enhancing patient care, implementing research, expanding educational opportunities and providing innovative solutions for maintaining skin health and treating disease are the vision for Baylor College of Medicine's Department of Dermatology under the leadership of alumna and Chair Ida Orengo, M.D. '87.
Appointed chair in October 2022, Dr. Orengo brings to this role an over 30-year career at Baylor, which includes developing the first Mohs surgical unit to treat skin cancer at the Michael E. DeBakey VA Medical Center, one of the leading veteran's hospitals in the nation.
Dr. Orengo, who will be honored at Baylor's Alumni Awards ceremony in the fall, says her efforts are focused on enhancing patient care and doing good things for patient health, especially skin care.
Among Dr. Orengo's goals for the Department is building an innovative hub for basic science and clinical research with the goal to deliver innovative, personalized and excellent patient care.
Already underway are studies focused on eczema, wound healing and keloids – a type of raised scar –along with a newly established skin-of-color clinic that will diversify research and allow new avenues for engaging with the broader Houston community.
"This is only the beginning of establishing a research section in Dermatology," Dr. Orengo said. "Top priority is to hire a vice chair of research to lead a focus on novel approaches for the treatment of metastatic skin cancer and to develop innovative ideas in the prevention of skin cancer."
Exciting new opportunities for innovation, collaboration and growth also exist in the realm of aesthetic and cosmetic skin health, along with the planned development of centers of excellence ranging from skin lymphoma to hair loss. This could be through research, as well as establishing an aesthetic center with collaboration of other services such as oculoplastic, plastic surgery and ENT facial plastic surgery.
On the education front, the Department now has 12 openings for its residency program and is implementing new educational models, such as active learning and enduring educational materials that can be used to teach students, residents and fellows forever.
Finally, Dr. Orengo is partnering with alum Christopher Rizk, M.D. '15, to develop a robust alumni community. The immediate goal is to engage Dermatology alumni with the Department in areas of research, teaching and resident support. With the establishment of an endowed fund in Dermatology to help support cutting-edge research and unparalleled patient care, Dr. Rizk has agreed to match up to $50,000 in alumni gifts.
"I have the most grateful patients, who are so kind," Dr. Orengo said. "I even have second-generation patients. Becoming the chair of Dermatology has given me the opportunity to expand my focus more broadly into research endeavors, improved patient care and innovative educational programming to benefit my patients and train our future doctors."
Learn more about Dr. Orengo here.
To contribute to the alumni-funded endowed fund in Dermatology, click here.