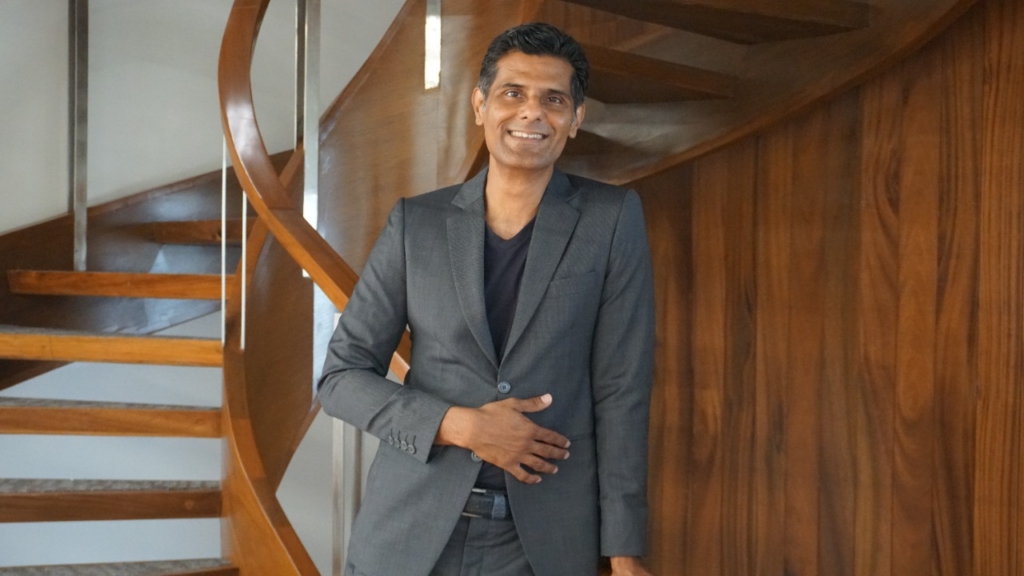 A decade after leaving Baylor College of Medicine, Asad Mian, MBBS, Ph.D. '03, reflects on his multifaceted career from bench to bedside and beyond
Over 8,000 air miles and two oceans away from Baylor College of Medicine in Karachi, Pakistan, Asad Mian, MBBS, Ph.D. '03, wears many hats: emergency physician, researcher, educator, innovator, entrepreneur and writer.
A professor and immediate past chair of the Department of Emergency Medicine at The Aga Khan University (AKU) Medical College, Dr. Mian credits much of his professional success to his 15 years at Baylor as both a student and teacher.
After completing his medical degree at AKU, Dr. Mian pursued a Ph.D. at Baylor in the lab of Brendan Lee, M.D., Ph.D., professor and chair of Molecular and Human Genetics – an exceedingly supportive and inspirational mentor, he said.
"The Human Genome Project was becoming more well-known across the globe at this time, and I was curious and so excited about the possibility of unraveling the human genome from a medical perspective," Dr. Mian said.
Following his Ph.D., a fellowship in Medical Genetics and a residency in Pediatrics at Baylor and Texas Children's Hospital (TCH), Dr. Mian joined Baylor as an assistant professor in Pediatrics in the Section of Emergency Medicine, citing his faculty advisor Paul Sirbaugh, DO, MBA, as another inspiring leader, along with Joan Shook, M.D., the Section head then.
While at Baylor and TCH, through the Thrasher Research Fund Early Career Award, Dr. Mian showed how a translational genomic paradigm was useful in a pediatric emergency department.
"I was fascinated by the possibility of combining gene expression studies in the emergency department to see if we could identify genetic biomarkers in pediatric patients with respiratory infections to predict which children were likely to become severely ill, so we could proactively provide appropriate treatment," he said.
During this time, he also received a Congressional Certificate of Merit for developing a novel child health literacy model for global child health and emergency medicine through a series of children's books that benefited underprivileged children in Pakistan and around the world.
In the past decade at AKU, Dr. Mian has continued a successful career mentoring and training scores of faculty, residents, nurses and students.
"It's a very different health system here in Pakistan," he said. "We don't have health insurance models, and most of the families pay out of pocket. It's sobering and humbling."
As the director of the Critical Creative Innovative Thinking (CCIT) forum, a unique ideation hub at AKU, Dr. Mian has been pivotal in ushering in an era of creativity and entrepreneurship among students, faculty and trainees.
As an example, one of his biomedical students received an award from the journal Pediatric Research for the best early-stage innovation for a pain-free needle and another took first prize for their startup idea in a global competition at the Massachusetts Institute of Technology. Most recently, Dr. Mian received the American College of Emergency Physicians international Ambassador Liaison Award for low-cost innovation in emergency medicine.
"Through the problem-solving lens, you can look at things very differently and come up with really interesting solutions," he said.
Learn more about Dr. Mian through his blog: http://anitinerantobserver.blogspot.com/, or connect with him through BCM Alumni Connect.