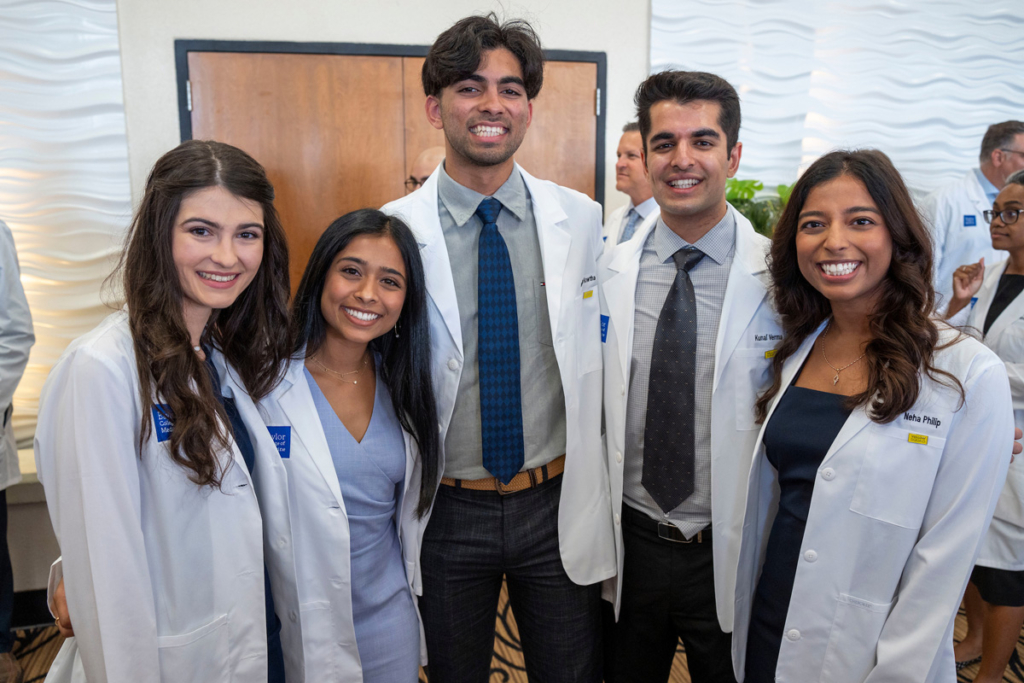 More than 300 new students start their Baylor journey
The first week of August marked the start of classes for 346 new students in the Baylor College of Medicine School of Medicine, Graduate School of Biomedical Sciences and School of Health Professions – Genetic Counseling Program. This year, Baylor welcomed an inaugural cohort of 40 first-year medical students to classes at the School of Medicine's regional campus in Temple, Texas. With the start of a new school year, both the Houston and Temple campuses rolled out a new curriculum focused on fostering a collaborative learning environment and integrating science, competency-based assessment and precision education.
See a breakdown of the student population by the numbers here.