Courage for a Cure
Jenna and Justin Crosby were concerned and panicked by what was happening to their first child, Carson. Even the most routine illness often ended in an emergency room. To them, it seemed that Carson spent more time in the hospital than at home. Equally daunting was the fact that doctors could not give a diagnosis. There were no answers. Finally, when Carson was three years old, he got a diagnosis: mitochondrial disease, a rare, complex condition that has genetic origins.
There is no cure for mitochondrial disease, which usually begins in childhood. Its symptoms can be treated, but only with limited effectiveness. Except for red blood cells, all cells in our bodies have mitochondria, which generate energy for the cell's biochemical reactions. These organelles are crucial because cells require optimal mitochondrial generation of energy to function efficiently. Mitochondrial disease is hard to diagnose and treat because it is varied in how it manifests itself and has many causes.
Jenna observes, "It is invisible and progressive." The fact that diagnosis is so difficult is troubling for both healthcare workers and parents of young patients. As Jenna puts it, "It's overwhelming when the physician doesn't have an answer." Moreover, even after diagnosis, the course of the illness is unpredictable because it is so heterogeneous.
"Finding the cause gave us clarity and a sense of direction."
With a diagnosis, Jenna and Justin felt a huge relief to at least have an explanation. Jenna reflects on the news and says, "Finding the cause gave us clarity and a sense of direction." It also was the inspiration to create the Courage for a Cure Foundation, a nonprofit devoted to raising funds for mitochondrial disease research, educating healthcare providers about the illness, helping afflicted patients and families cope and increasing public awareness. Courage for a Cure offers hope for a day when we will have faster ways to diagnose the illness and find a cure.
Courage for a Cure has made several major gifts to fund the work Fernando Scaglia, M.D., Professor in the Department of Molecular and Human Genetics at Baylor College of Medicine. Dr. Scaglia is a preeminent expert on mitochondrial disease and leads a team working to overcome its unique challenges.
One area of particular focus is to uncover how these illnesses evolve through a National Institutes of Health funded registry that is part of the North American Mitochondrial Disease Consortia (NAMDC) in which data – including complex genetic information – is compiled and tracked for hundreds of cases. This understanding may lead to more exact diagnosis and treatment. This work is possible through the efforts of May Ali, a clinical research coordinator at Baylor who is funded by the Foundation and obtains consent from patients and their families in order to enter data in the NAMDC registry.
"I am personally and professionally grateful to the Crosby family and Courage for a Cure. The Foundation has provided me and my team with vital resources for data collection – a crucial avenue in determining the 'natural history' of the illness. If we can build a history of how the disease evolves, we may be able to pinpoint treatments in the future."
Meanwhile, Carson has persevered. With the support of his parents and doctors such as Lisa Emrick, M.D., a neurological pediatrician at Baylor and Texas Children's Hospital, Carson has been brave, resilient and mature in the face of a devastating illness. When mitochondria fail, one of the most immediate manifestations is that the immune system no longer works. For Carson, this means that a simple household cold can lead to a week or two at the hospital. As the disease progressed, Carson has developed a range of symptoms, including episodes of having to use a wheelchair and being confined to bed. He is unable to swallow and must use a tube for feeding. He takes medication 20 times a day. Carson may have a day or two at full energy and motion and then have to spend days recovering and regaining strength.
In addition to caring for Carson, Jenna puts a special emphasis on trying to reach out to families affected by this condition so they know they are not alone. Jenna reassures parents whose children get a diagnosis. "Let yourself feel what you are feeling," she advises, "and know that your lives will get easier as your healthcare team grows and understands better how to help."
In addition, Jenna notes that mitochondrial disease research may lead to therapeutic pathways for other conditions as well.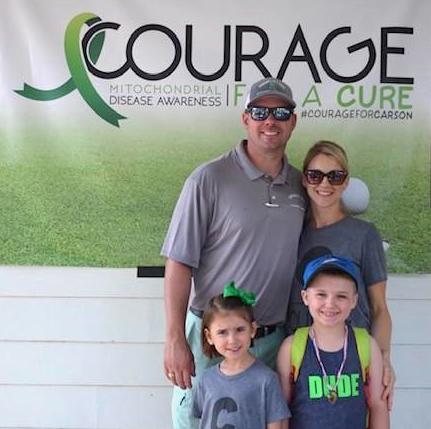 Investigators have linked mitochondrial dysfunction to a wide range of neurodegenerative conditions such as Alzheimer's disease, Parkinson's disease, and amyotrophic lateral sclerosis (ALS). This research holds promise for many different patients and their families.
Dr. Scaglia and the Crosby family share the goal of finding treatments and a cure. With the help of Dr. Scaglia and his team, Jenna, Justin, Carson and the rest of the family have hope and direction. As Jenna puts it, their work on Courage for a Cure and the outpouring of support "brought us into a community. We knew that we were not alone."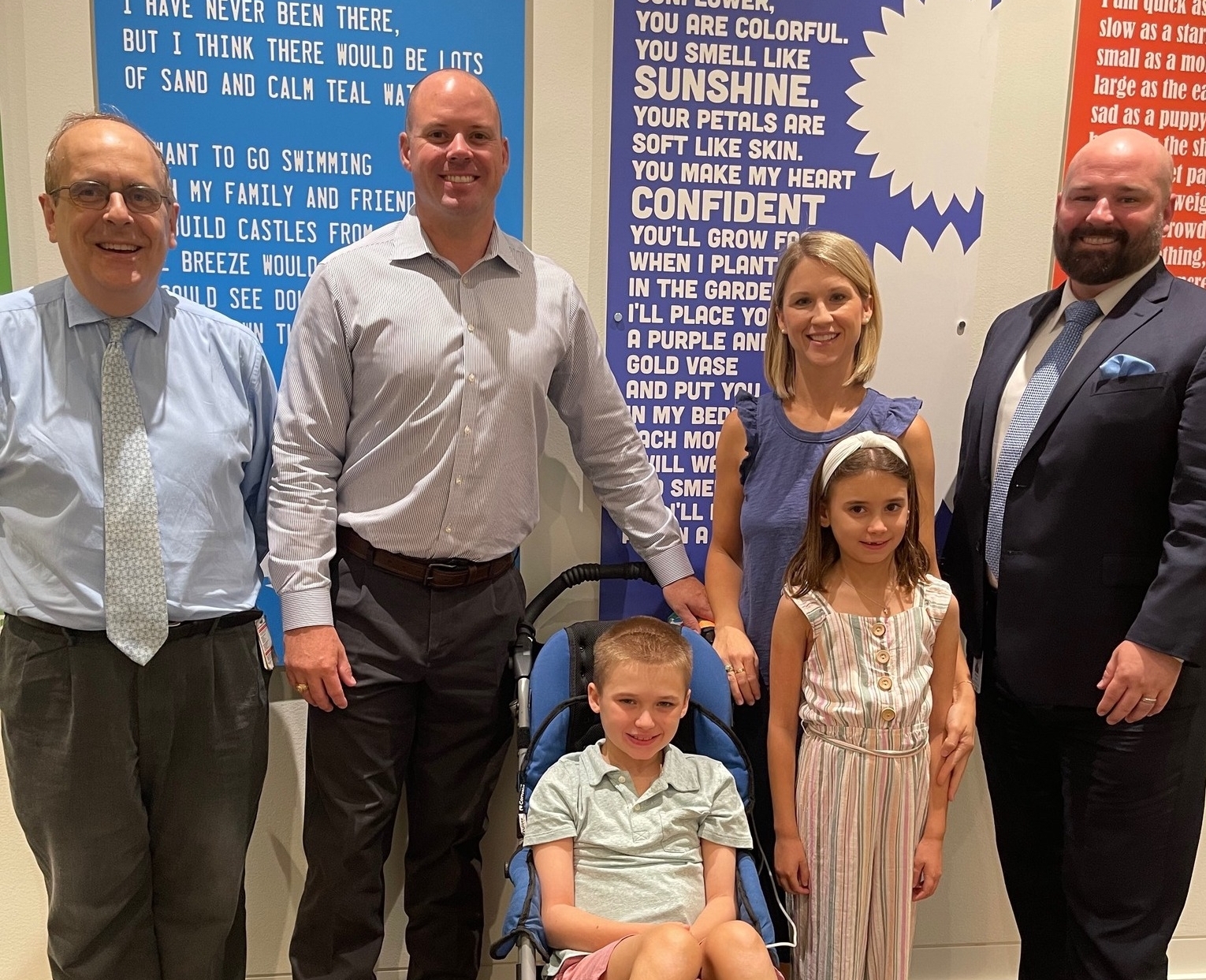 Help us power
the future of health.